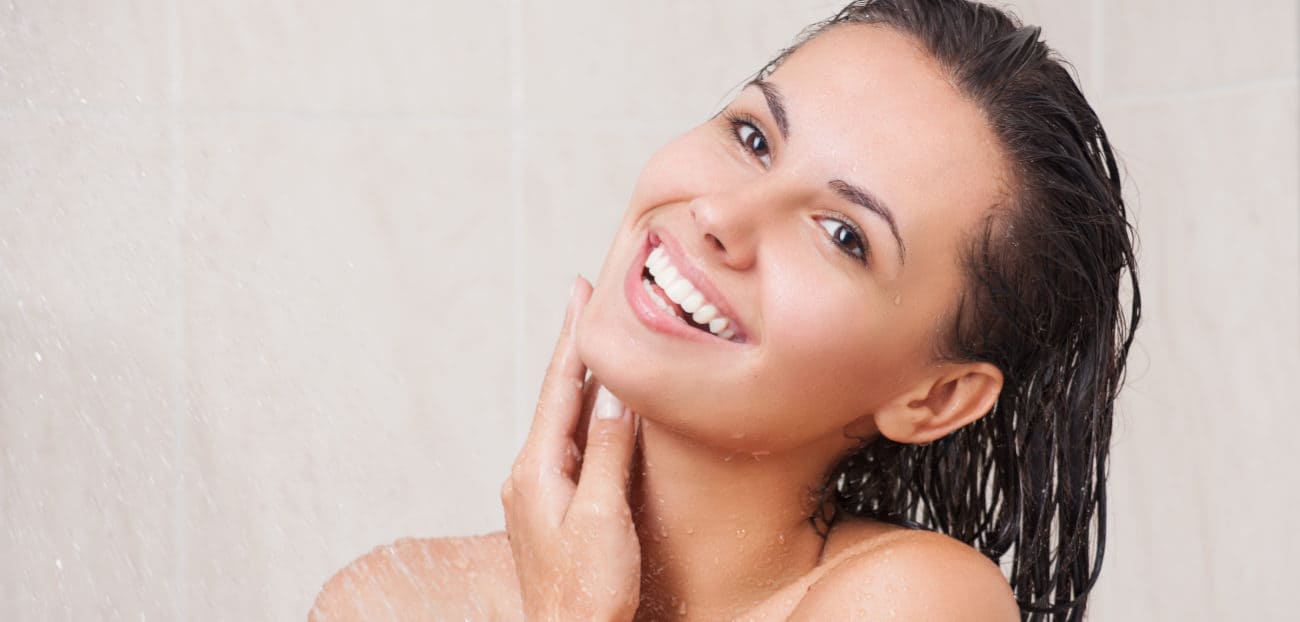 Bath milk elixir
Prickly Pear Bath Milk Elixir
Today we present an exclusive cosmetic, the Prickly Pear Elixir Milk Bath. You can see more details visiting THE ROVITI SHOP.
Thanks to the presence of natural oils, the Milk Bath is particularly suitable for natural cleansing. The lipid component, consisting of prickly pear oil, argan oil and fractionated coconut oil, gives an added value of great importance as it is present. for more than 50% in the product. We are talking about concentrations that have no equal in the panorama of skin care.
How the Bath Milk Elixir is made
The Bath milk elixir uses only artisanal production processes. It is made with bio prickly pear seeds oil and other special ingredients. That makes it even more exclusive. It is difficult to make such a product at industrial scale.
In fact, the formulation also provides for the use of a blend of naturally derived surfactants, organic Aloe Vera juice and a Natural Moisturizing Factor, without further adding water in the preparation stages.
The final result is a Bath milk elixir capable of removing impurities in an effective and gentle way for all skins. That is because of its affinity with the hydro-lipid component of the skin.
Bath milk elixir – The exclusive HLA formulation
Targeted association of active ingredients for an effective protective action of the skin mantle composed of:
1. Argania spinosa kernel oil (Argan oil).
2. Opuntia ficus indica oil (seed).
3. Aloe barbadensis leaf juice (Aloe vera juice).
4. NMF (NATURAL MOISTURISING FACTOR).
______________________________________________________
1. Argania spinosa kernel oil (Argan oil) -100% pure – 100% natural.
Argan oil is produced by cold pressing the seeds of the fruit of the Argania plant. This ancient evergreen tree, known as the "tree of life", grows up to eight or ten metres of height. And it produces egg-shaped fruits that contain a very robust nut that protects the seeds inside.
It grows exclusively in southern Morocco so Argan oil is very rare. This is also due to the fact that it takes about six argan trees to extract one litre. The oil is defined as a beauty elixir and is called "Golden Oil" because of its dark yellow colour and limited production.
It has important nutritional principles, including:
Vitamin E, F and A.
Unsaturated fatty acids: Linoleic acid (Omega 3 and 6).
Hydrocarbons, flavonoids, carotenoids, xanthophylls and terpenoids.
Natural antioxidants, including polyphenols.
Its main properties are:
Moisturising, nourishing, anti-ageing, regenerating and protective. Emollient, healing, toning, firming, smoothing, soothing, fortifying, anti-oxidant, antiseptic, antibacterial, relaxing, firming and sebo-regulating properties.
Argan oil has the ability to absorb easily without greasing the skin surface. It moisturises and nourishes the skin, regenerates it and slows down the ageing of the tissues.
Below, we explain its main properties:
Moisturisers: Nourishes the skin, giving it softness and luminosity by promoting cellular change. Relieves irritated skin from waxing or shaving, relieves redness, chapping, inflamed or scaly skin. It strengthens dry, brittle and frizzy hair, makes it shiny and soft, nourishes the scalp and finally eliminates split ends. Can be applied to delicate nails or lips for extra protection. It is ideal when used to treat acne, eczema and psoriasis as it relieves itching and inflammation. It can also be used for oily skin.
Anti-ageing: Thanks to the presence of vitamin E, fatty acids and antioxidants, it increases the production of collagen which slows down the ageing process. And gives more tone and elasticity to the tissues and finally fights free radicals.
Protective: Protects the skin from ultraviolet rays and regenerates it from strong sun exposure. It protects the hair from atmospheric phenomena and restores its well-being if it has been damaged by various dyes, by frequent use of the straightener and by the heat of the hairdryer.
Healing : Its high fatty acid content gives it its regenerative properties which promote the formation of new cells, the healing of wounds or burns and the elimination of old or new scars and stretch marks.
Relaxing : Can be applied if you suffer from joint pain and to help relax tired muscles.
Antiseptic: Reduces the risk of skin infections and bedsores.
2. Opuntia ficus indica oil (seeds)
Roviti prickly pear seed oil is a precious and rare product, obtained by cold pressing the seeds.
The oil reveals a significant amount of essential fatty acids, mainly (omega 6), vitamin E, carotenoids and phyto sterols, conferring unique characteristics in terms of beneficial properties for skin care.
ANTI-AGEING ACTION – Prickly pear oil has a high content of polyunsaturated fatty acids, mainly (ꙍ6): 60 -70% which contribute to the improvement of senile atrophy. The tocopherols present (up to 700 mg/kg), are in synergy with the carotenoids and vitamin C, exerting an antioxidant action that limits the damage of photoaging responsible, in fact, for deep and marked wrinkles.
HYDRATING ACTION – Thanks to the highest amount of linoleic acid (ꙍ6), it is able to act on skin dryness, hydrating and nourishing.
PURIFYING ACTION – Linoleic acid (ꙍ6) and phyto sterols (up to 180 mg/kg), present in prickly pear oil, fight and contrast acne and oily skin, which mainly affect young skin
NOURISHING ACTION – A few drops of oil distributed with a light massage on the skin of the body, give the skin tone, hydration and nutrition in a short time. The oil is very close to the composition of the human sebo, so it is not greasy and is quickly absorbed.
HAIR REPAIRING ACTION – A few drops of oil spread evenly over the hair acts as a "repairer" after long exposure to the sun or frequent washing, as the fatty acids and vitamin E recompile the outer wall of the hair, giving it shine, texture and volume.
Prickly pear oil has a high concentration of vitamins, sterols and polyunsaturated fatty acids, including Omega 6, in synergy with those present in Argan oil.
3. Aloe Barbadensis Leaf Juice (Aloe Vera Juice)
Aloe vera gel is able to penetrate the body's tissues to the deepest states, nourishing them and acting against all impurities. Ideal for dermatitis, itching, wounds, erythema, rashes, skin ulcers, acne scars, acne, pimples, oily skin, sebum in the hair, alopecia and much more. Natural additive for face and body creams.
The aloe plant was originally included in the Liliaceae family, but is now considered a member of the Aloaceae family, a family created specifically for this plant because of its uniqueness. It is native to central Africa and grows in dry soils. It has toothed leaves, with a maximum length of 60 cm, and inside it we obtain the liquid we know as "gel". Aloe is one of the first plants found to have medicinal uses since ancient times, and is still used in the same way today.
It has many beneficial properties when used in cosmetic applications: moisturising, cooling, antiseptic and anti-inflammatory. Therefore it helps to maintain a clean skin and relieve inflammation. Finally, aloe can also be used in case of fever or to strengthen the immune system.
This gel is ready to be used in a format that can be easily stored by simply placing it in the refrigerator.
It is composed of the following active ingredients:
Polysaccharides, amino acids, antioxidants, phyto sterols.
Enzymes, anthraquinones, salicylic acid, phenols.
Vitamins: A, C, E, B1, B2, B3, B4, B6 and B12.
Mineral salts: Potassium, calcium, zinc, sodium, manganese, phosphorus. magnesium, sulphur, silicon, boron, iron, chlorine, lithium, selenium, copper, germanium and aluminium.
Aloe vera gel has moisturising, protective, emollient and cooling properties which make it ideal for the treatment of sensitive and damaged skin that frequently suffers from dehydration, flaking or inflammation. It can also be used for oily skin as it acts as a sebum regulator. On the hair it combats dandruff and excess sebum. Finally, it can be used to fight against nail fungus.
Important properties
Moisturising, nourishing, anti-age, antioxidant, soothing, anti-fungal, antimicrobial, protective, purifying, detoxifying, hygroscopic, healing, anti-inflammatory, refreshing, antiseptic, regenerating, analgesic, haemostatic, anti-itch, emollient, re-epithelising, astringent, anti-itch, energising, humectant, firming.
Moisturiser / Skin moisturiser: Nourishes and purifies the skin in depth (up to the seventh layer) thanks to the vitamins and minerals present in the aloe. It moisturises the skin by reducing retention, which helps to retain water in the skin. It is ideal for soothing dry and sensitive skin or skin affected by psoriasis, acne or dermatitis.
Anti-ageing / Antioxidant: The polysaccharides and vitamins present in aloe vera give it the ability to increase the production of collagen and hyaluronic acid. The anthraquinones defend the skin from free radicals. All these characteristics guarantee elastic skin and the reduction of wrinkles.
Protector: It protects the skin from the sun's ultraviolet rays and for this reason is used as an ingredient in sun creams. It also protects sensitive skin from any external agents that may damage the skin.
Healing / Haemostatic: Speeds up the healing and scarring process by stopping blood and stimulating blood circulation in any wound (wounds, ulcers, etc.). Enzymes remove dead cells, while amino acids ensure the cellular renewal of new skin layers.
Hair Nourisher: Nourishes oily hair by combating dandruff, baldness and excess sebum. It strengthens hair to prevent it from falling out, giving it more shine and softness, making it easy to comb. Finally, it neutralises flaking of the hair and regulates the pH of the scalp.
Anti-inflammatory / Antipyretic: Enzymes and mineral salts make it suitable for the treatment of irritated, inflamed skin, affected by rashes, infections, herpes and any type of sting that causes itching. Also used for inflamed gums and canker sores.
Antirheumatic: Relieves sprains, spasms, sprains, swelling, bruises and sore muscles.
Analgesic: Relieves pain from sunburn or burns.
4. NATURAL HYDRATION FACTOR (NMF) – Sodium Lactate, Sodium PCA, Glycine, Fructose, Urea, Niacinamide, Inositol, Lactic Acid.
Aqueous humectant mixture as a replacement for the "natural moisturising factor" (NMF) of the human skin. Particularly suitable for use in cosmetic hydro-regulators and anti-ageing products. In addition to lipids, the skin needs an optimal proportion of water to maintain its softness and elasticity. The ability of the skin's stratum corneum to absorb moisture depends on the moisturising factors contained in the epidermis – the so-called "natural moisturising factors" (NMF). NMFs are easily washed away with soaps or other surfactants, through the effect of epithelial cell desquamation and loss of elasticity.
Hydro-regulating cosmetics can help counteract this effect by replacing the natural substances that have been leached out. Products that contain this balanced humectant blend are excellent preparations that provide the skin with lipids and moisture. The skin's intrinsic NMF consists mainly of lactate and pyroglutamate components. The mixture contains sodium lactate and sodium PCA (2-pyrrolidone-5-carbonic acid) as the main functional components. In addition, it contains glycine, urea and niacinamide, which further improve hydration.
Bath milk elixir – Other Functional Ingredients for gentle and Optimal Cleansing
Ammonium Lauryl Sulphate
It is a primary anionic surfactant of vegetable origin (derived from coconut oil), easily biodegradable.
This surfactant is a good foaming agent: it forms a creamy foam ideal for preparations such as shower baths. It also has good cleaning power, and is compatible with all other surfactants: anionic, non-ionic and amphoteric.
It is less irritating than its counterpart, Sodium Lauryl Sulfate (SLES). This is why it is often used instead of SLES as the main surfactant.
Chemically, it is simply the ammonium salt of lauryl sulfuric acid. It is often confused with Ammonium Laureth Sulfate, a synthetic version containing ethylene oxide and petroleum components.
Sodium Cocoamphoacetate, Glycerin, Lauryl Glucoside, Sodium Cocoyl Glutamate, Sodium Lauryl Glucose Carboxylate
This is a mixture of surfactants, which is a very delicate product, renowned for its incredible cleansing capabilities and for its rich, dense foam. It is sulphate, betaine and preservative free and is both eco-certified and Cosmos approved.
It is particularly suitable for the most sensitive skins, as it brings hydration and softness to the skin which will be silky and beautiful.
Coco-Glucoside, Glycery Oleate.
The association of these two elements allows to combine the delicate content of the first one and the surgras of the second.
It is entirely of vegetable origin, and is obtained from: coconut, beetroot, sunflower and corn. Generally it is used as a secondary surfactant and is therefore able to mitigate the activity of the primary surfactant by making it less aggressive and more suitable for the skin.
It is also used for its ability to increase the viscosity of detergents. In addition, due to its ability to increase viscosity, it is excellent as a thickener for the formation of cosmetic cleansing products such as shower gel, bubble bath, shampoo and baby products. It is a transparent to slightly yellow viscous compound based on a polyglycoside and a mono glycerate fatty acid.
In summary, it is able to:
Increase the lipid layer and its cleaning capacity as a surfactant, improving its delicacy.
Soften and moisturise hair and skin.
Increase viscosity in sulphate-free systems
It can be used in formulations suitable for cleaning, opacifying or lubricating.
Finally, be aware that the product is a 100% natural derivative and is HE/PO free.
The milk bath with HLA, thanks to the presence of natural oils, is particularly suitable for natural cleansing, where the lipid component, the Aloe Vera juice and the NMF of the preparation are able to effectively remove impurities and dirt for an ideal affinity with the hydrolipid component of the skin. The detergents of natural origin, combined in the formulation, complete the cleansing in a gentle way.
Hits: 25